Happy holidays
Dear customers, friends, and vendors.
As the year is coming to an end (finally) and the holidays are upon us. It is time to look back over the year in a brief summary.
We are thankful for your support, patience, and goodwill over the year. First of all, we feel for all the great couples that planned to get married with our help in Iceland this year but were unable. Due to covid pandemic and travel restrictions those planes were suddenly washed away. Some weddings were postponed but sadly some have been canceled.
We CAN'T WAIT TO SEE YOU IN ICELAND!
Our staff has gone out and about to reschedule events and work with health inspection authorities and the Icelandic tourist board to plan safe and responsible events within restrictions issued at any given time. The safety and wellbeing of our customers and staff is always our first priority.
Gladly we managed to go through with few elopements this summer while travel restrictions were lifted for a brief period of time. At last, it was great to meet happy couples on their big day. Enjoying Iceland with almost no one around!
BELIEF AWARD
We are proud and honored to receive two awards at the 13th edition of Belief awards, two of our weddings were chosen among more than 500 entries.  In the destination category, our Thorsmork fall wedding was awarded, be sure to read the story about Kristen and Christopher's special day.
In the special photo category, we had a great shoot captured by Bragi Thor – Iceland Wedding Photo from Marilee and Ben´s big day on the Snæfellsnes peninsula. It is always great to receive acknowledgment for our work, but happy customers are always the best awards we win.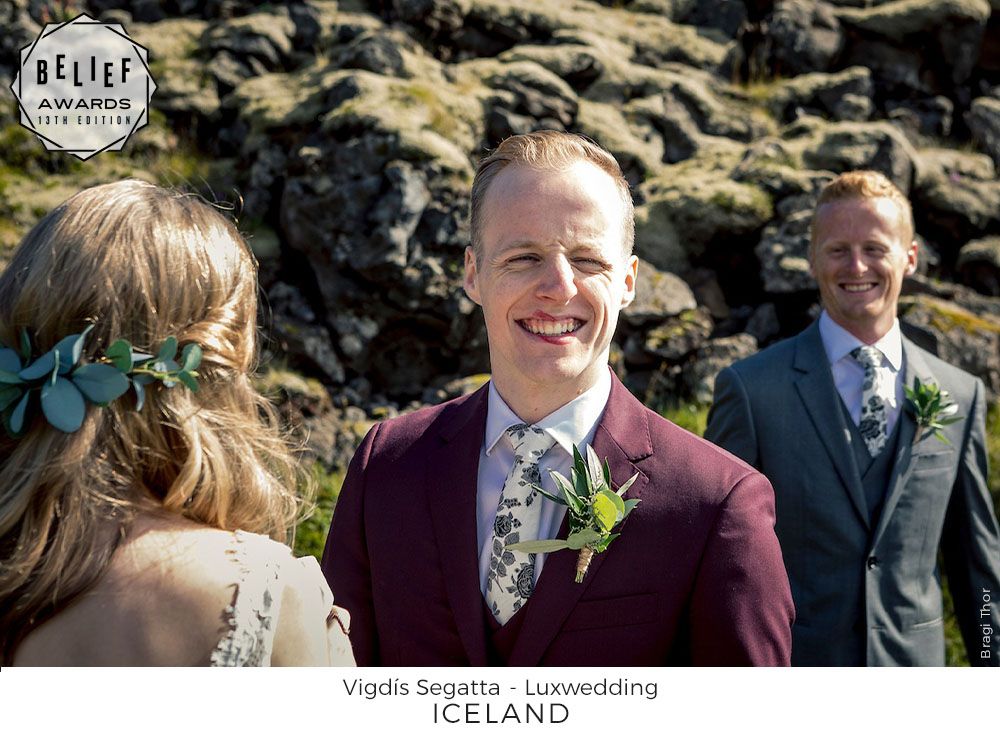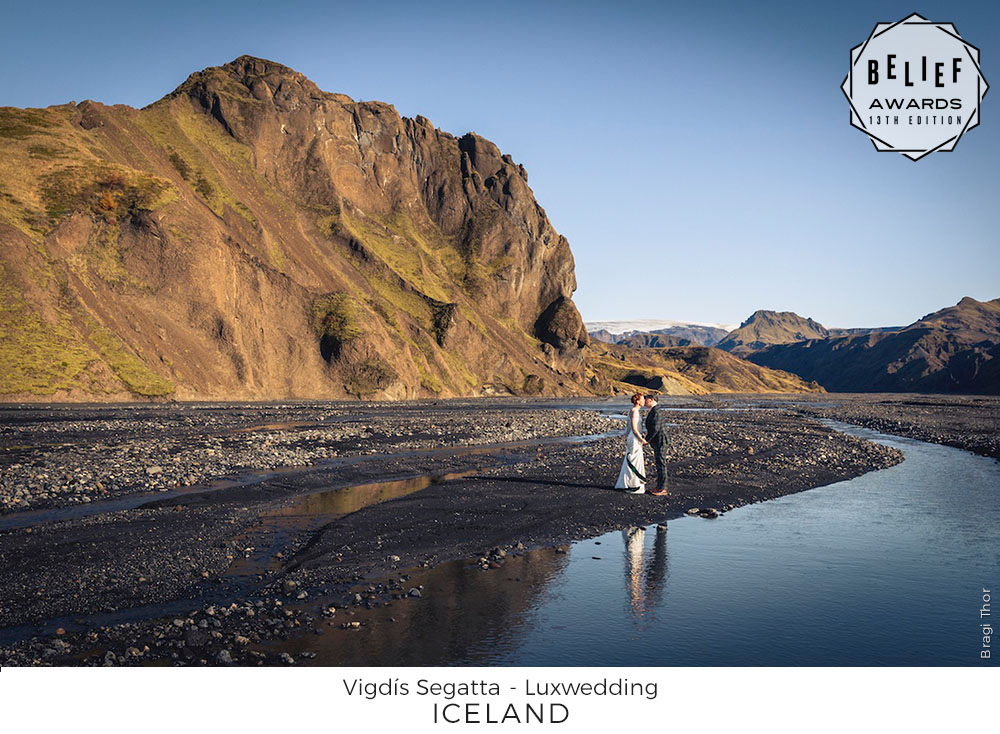 Bright future
We look forward to the year 2021 and hope it will bring us all happiness and enjoyment. We can't wait to start it, consequently, we are optimistic about the future and look forward to welcoming happy couples to our beautiful country.
We will continue to comply with health measures and work within those restrictions set by authorities to protect our customers and staff.
 From all of us at Luxwedding Iceland, we wish you and your loved ones happy holidays.
Plan your wedding in Iceland with our help!
Please
contact
us for more information on weddings in Iceland.
We look forward to hearing from you!