Testimonials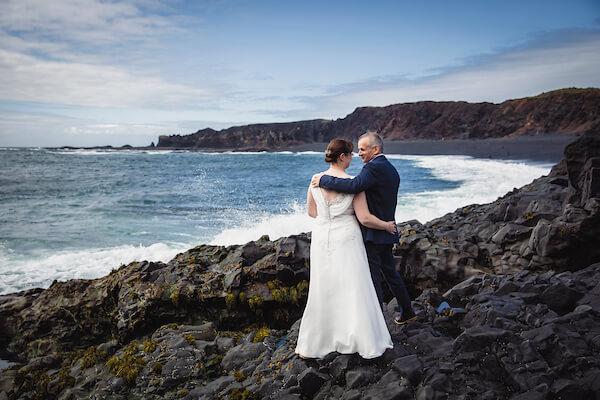 "nothing was a problem for Elisabet"
Full wedding planning:
We highly recommend Luxwedding for anyone considering having their wedding in such a beautiful country. Residing in the UK, and having never been to Iceland before, we placed our entire trust in Elisabet and we were not disappointed. We couldn't have been happier with how perfectly our entire stay was planned; the choice of hotels, activities, officiant and photographer made the whole experience magical. Even despite the whole COVID-19 situation and the multiple cancellation of flights, nothing was a problem for Elisabet who provided us with reassurance that everything would be okay – it was certainly more than okay! We have some amazing memories from our stay and the wedding photos are breathtaking. A huge thank you to Elisabet and everyone that played a part in making our wedding extra special and giving us an experience that we will never forget.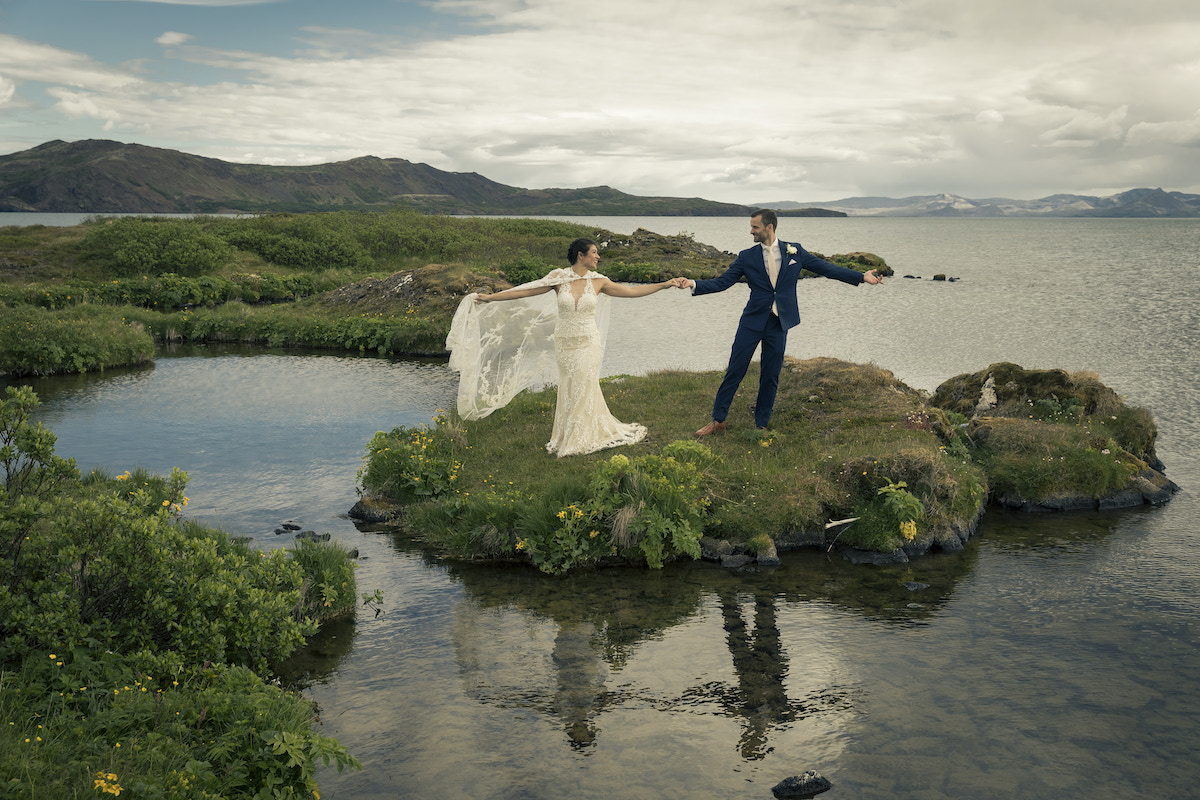 "

she ensured that everything came together perfectly

"
Full wedding planning:
My husband and I celebrated our wedding in Iceland in June, never having stepped foot in the country and with 120 guests coming from all corners of the world (14 different nationalities!). Vigdís planned the event of a lifetime and made the entire experience completely stress-free for both of us! We spent a really fun year planning together, and she ensured that everything came together perfectly. Beautiful scenery, exquisite venues, and delicious food. The entire wedding had an absolute blast! And its all thanks to Luxwedding! I would HIGHLY recommend Luxwedding if you are getting married in Iceland!!!!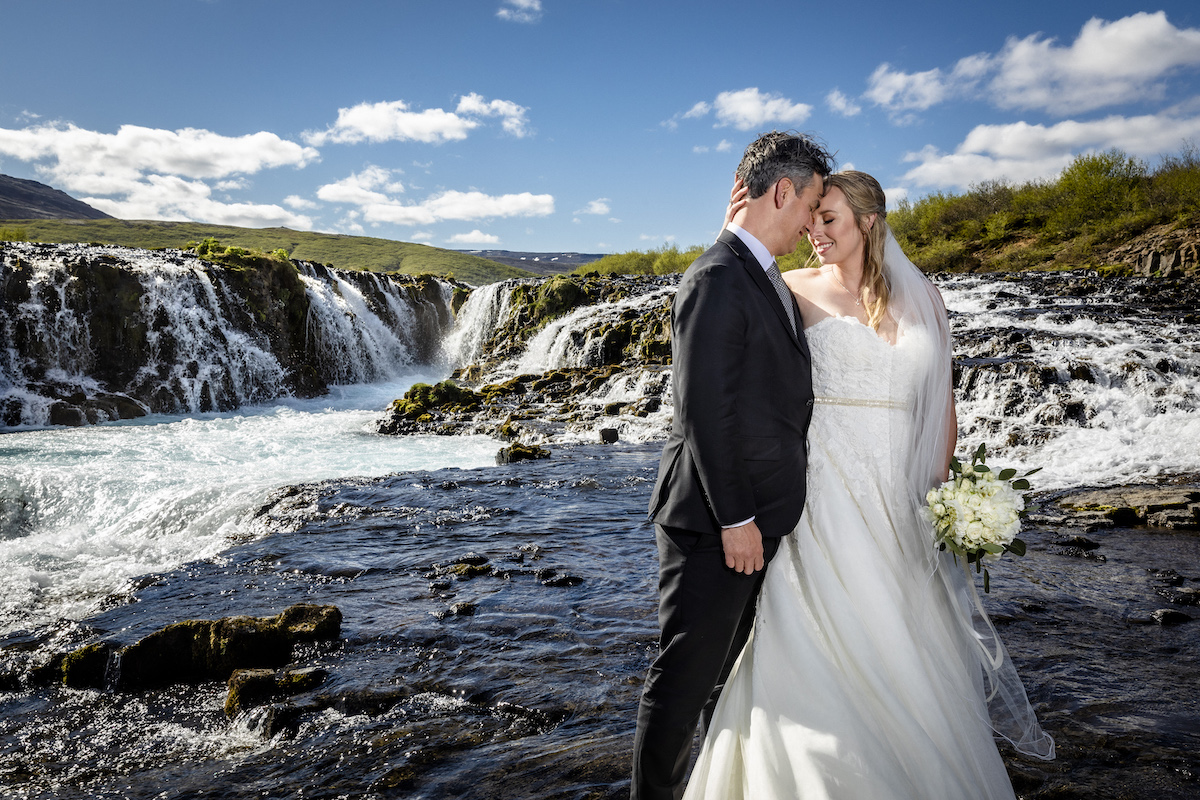 "

we couldn't be happier with how everything turned out

"
Partial Planning:
My husband and I decided we wanted to get married in Iceland but didn't really know where to start with our planning. 
Vigdís was so helpful in explaining the paperwork required for our Iceland wedding to be legal in Canada, and in helping us find our fantastically talented photographer, hair and makeup artist, florist, and officiant. Oh, and an amazing dry cleaner too. And a jewellery store where we found our beautiful custom wedding bands. And more! Basically, Vigdís helped us with everything. 
We opted for the partial planning package which was perfect for us because we got married just the two of us, and so we did not have guests to host or a reception to plan. If you don't mind doing some of the logistics yourself, the partial planning package is a great way to still have amazing support from Vigdís and her team, while also helping to keep your costs down. With help from 
Vigdís and our photographer, we found a stunningly beautiful location that was within two hours of Reykjavik for our ceremony, and a fabulous restaurant in Reykjavik for our celebration dinner that evening. 
Thank you again, Vigdís, for making our wedding so magical. We had an incredible day in the most beautiful location, and we couldn't be happier with how everything turned out. I highly recommend Vigdís for anyone looking to plan your magical Icelandic wedding.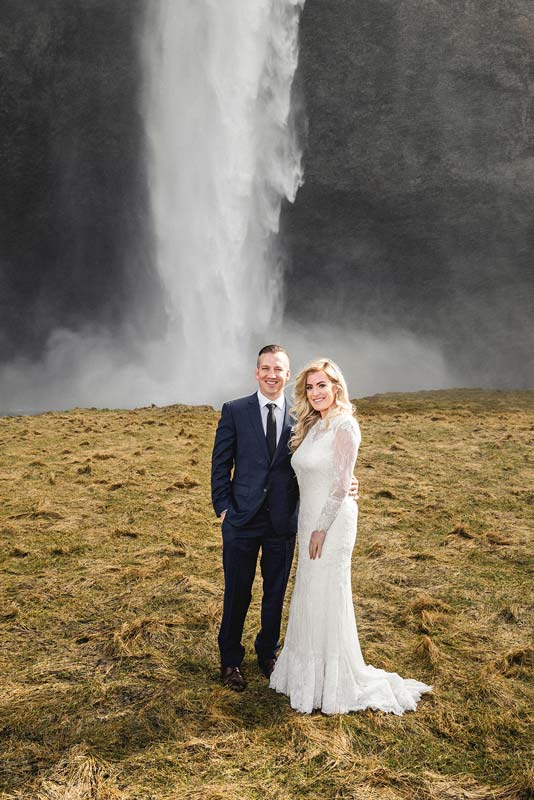 "Luxwedding provided amazing service

"
Partial Planning:
When we decided to elope in Iceland we had no idea
where to begin! After reading an online article I found Luxwedding's website and submitted an inquiry! Vigdís responded right away and we set up a Skype meeting. Our initial chat was enlightening and it didn't take long for us to decide to go with Luxwedding to help with our planning! Luxwedding provided amazing service, very informative and overly communicative. We had an amazing trip and it was completely stress free and smooth thanks to the help of Luxwedding! We had recommendations for where to stay (hotels and area), dinner reservations, tourism plans, transportation, etc! Our wedding day was unforgettable and all of our vendors, hair/make up, florist, officiant, photographer all were amazing to work with! We are so grateful to have found Luxwedding to help make our stress-free dream wedding a reality!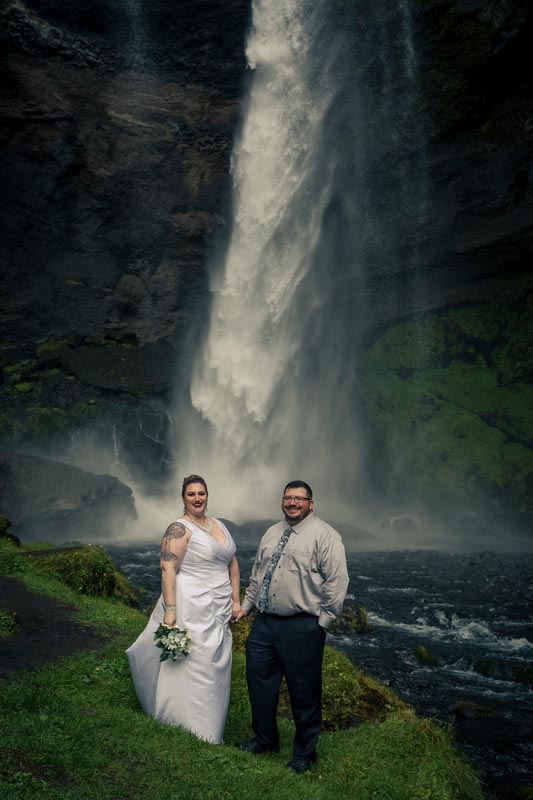 Vigdís was awesome for our day! We got married in August 2018. She picked out amazing places for us to have our photos done, hooked us up with amazing officiant, photographer, and videographers, and was always very communicative throughout the process.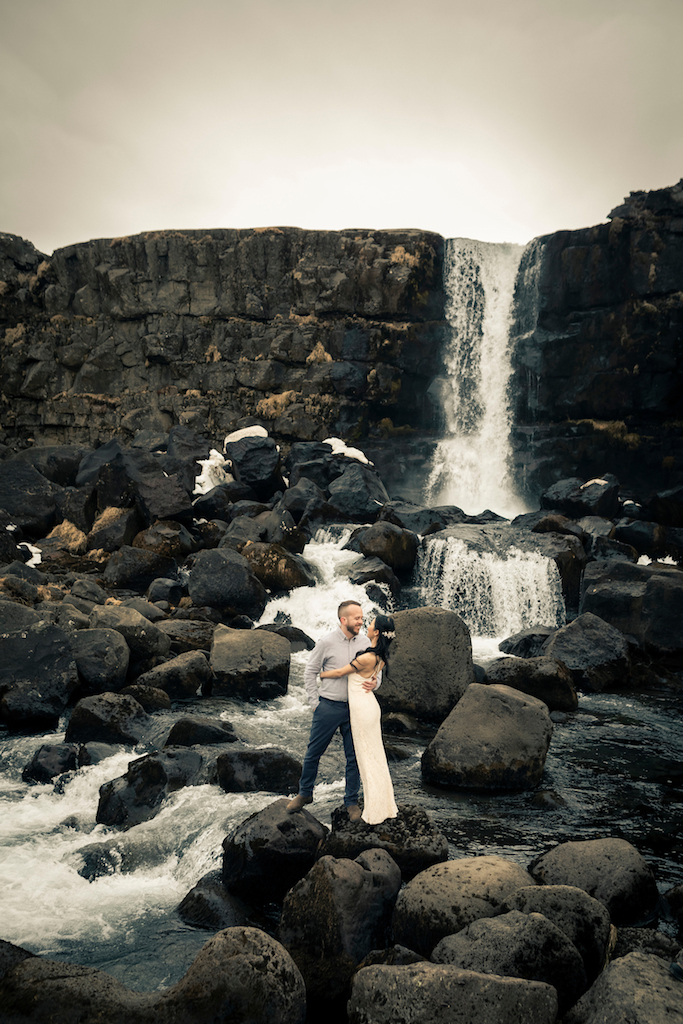 "exceeded our expectations

"
We knew that we were never going to have a traditional wedding. We wanted to be able to do something adventurous enough to tick off items on our bucket list, but still comfortable since it´s our wedding after all. We found that in Vigdís, whose support on the day, and even afterward, exceeded our expectations. She helped us plan an unorthodox wedding day in a country we had never been to, and despite being in a touristy area, her local knowledge made the ceremony secluded and intimate. I´m also quite certain that she was the main reason I didn't freeze to death. I´m glad we chose Luxwedding and we would choose Vigdís again for our next wedding (haha)! In all seriousness, thank you Vigdís for everything, we truly appreciate all your hard work.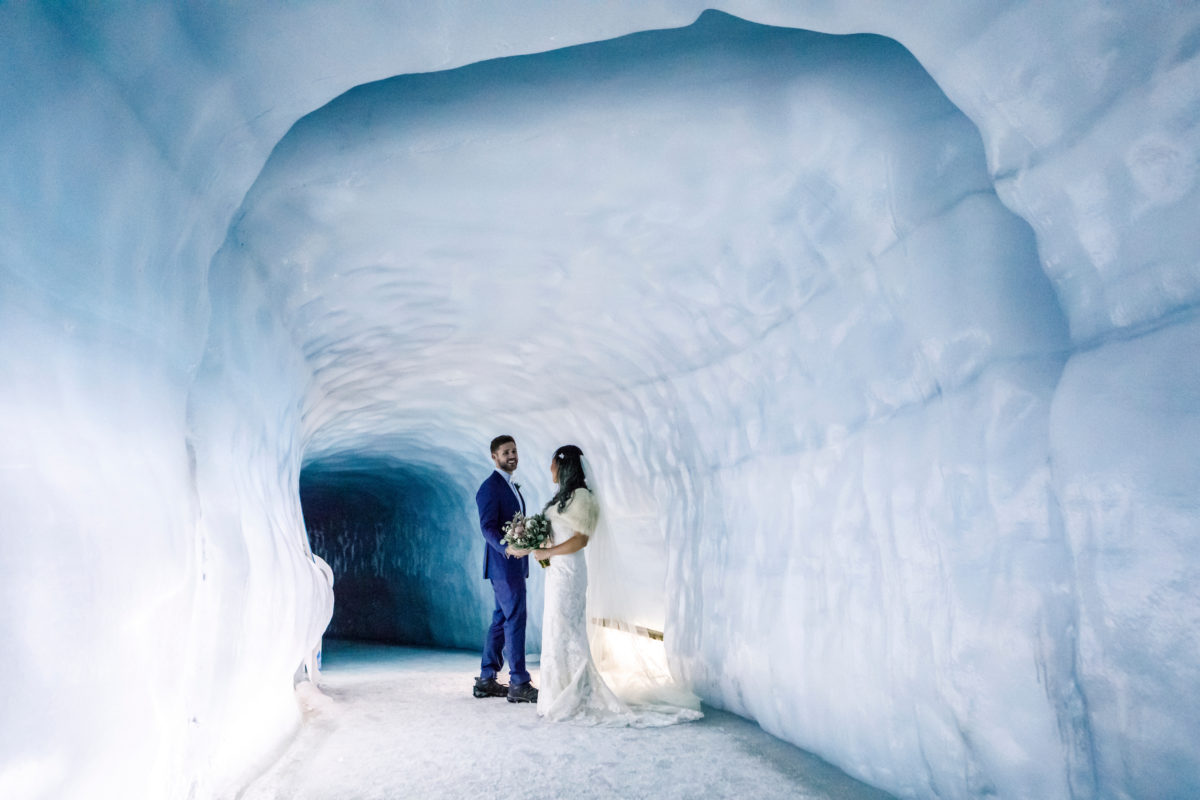 "she went above and beyond"
We got married in Iceland this March and the smartest thing we did was contacting Vigdis! To echo the other reviewers, Vigdis made our dream wedding better than anything we even dreamed of ourselves! Over the 1.5 years we spent emailing & Skyping each other, she went above and beyond and helped us plan not only the wedding but a 9-day tour around Iceland for our group of 23 people. Thanks to all her efforts and personal tailoring (to maximize the chances), we even saw the Northern Lights!
The whole thing was an incredible adventure, filled with memories that will stay with us forever. Thank you for making our magic happen!😁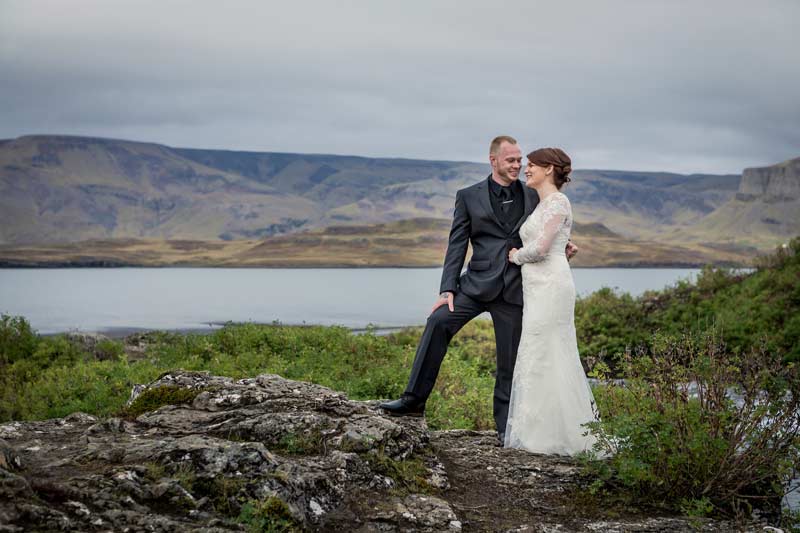 "She took my dream wedding and made it a reality only MUCH better."
Vigdis/Luxwedding Iceland made our wedding day even more special than I could have ever imagined! Planning a wedding in another country can feel like such an overwhelming task. After reaching out to Luxwedding and talking with Vigdis my mind was instantly at ease! She was SOO helpful in every way possible and made the whole process easy. All we had to do was show up on the wedding day! Vigdis payed attention to every little detail and made our day run so smoothly. The Icelandic elopement I envisioned was nothing compared to the day Vigdis created for us! She took my dream wedding and made it a reality only MUCH better. Not only did she make our wedding day perfect, but also shared all the best places to go and things to see in Iceland. Anyone who chooses a wedding planner in Iceland other than Luxwedding is making a big mistake 😁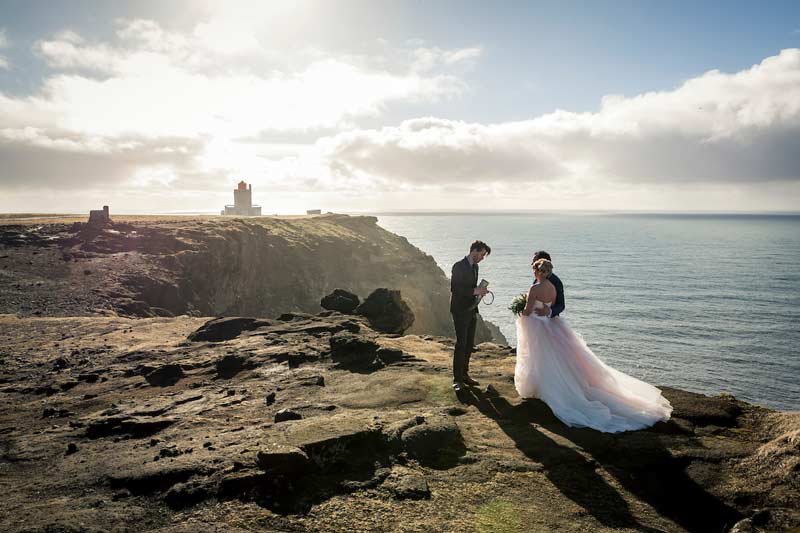 "we received top notch servi
ce"
Best wedding planner there is. We eloped to Iceland and every single detail was exactly how we imagined. From helping us with our travel plans to arranging for our flowers, we received top notch service. Our day was perfect from start to finish and it was all because of Vigdis.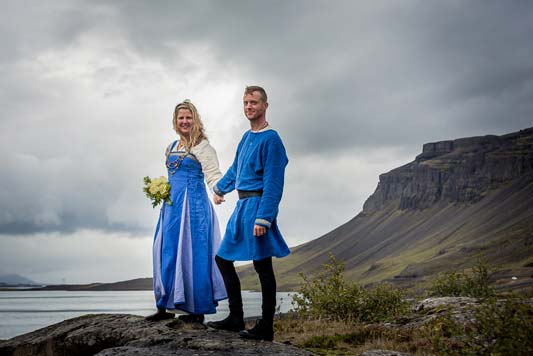 "attention to detail and genuine care for us,"
Working with Vigdís was easy and effortless!  She has a naturally friendly nature, which combined with attention to detail and genuine care for us, was delightful to have on our wedding day.  I highly recommend her to anyone traveling to Iceland for their wedding, who wants their day to be both memorable and stress-free!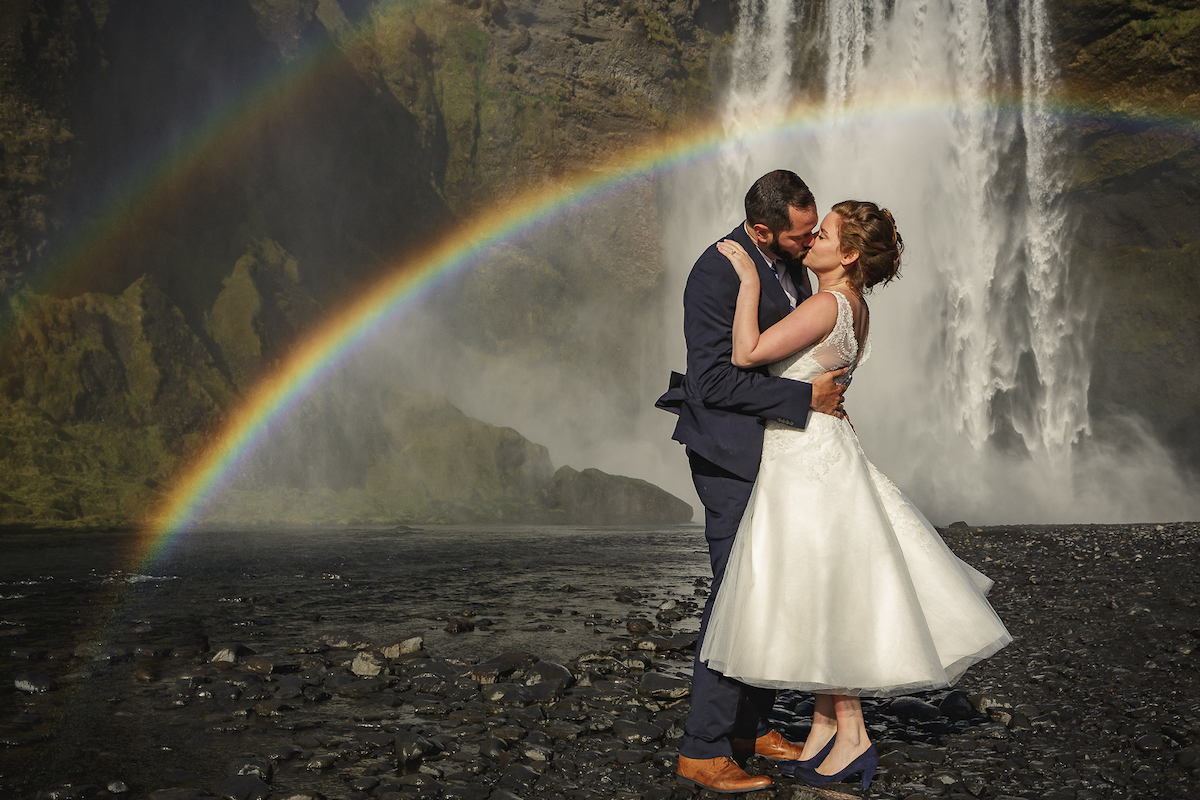 "Constant availability and warm energy
"
When my fiance and I decided to forego the typical wedding and travel from Toronto, Canada to Iceland for our big day, we didn't know where to start. We were looking for an easy and stress free experience that captured our love for travel and adventure with the natural beauty of Iceland.
Vigdis was an essential part of making sure our wish for easy and intimate nuptials became a reality. She covered everything from paperwork, to the locations, to the officiant and the cuisine and was in constant communication with me in advance of the day, making me feel extremely confident before the big day. She showed up so prepared, having thought of everything (including extra bobby pins and hairspray for photos and a warm jacket for in between shots). 
Thank you for your helpful advice, excellent organizational skills, constant availability and warm energy.
We honestly couldn't have asked for a more special day.