South coast wedding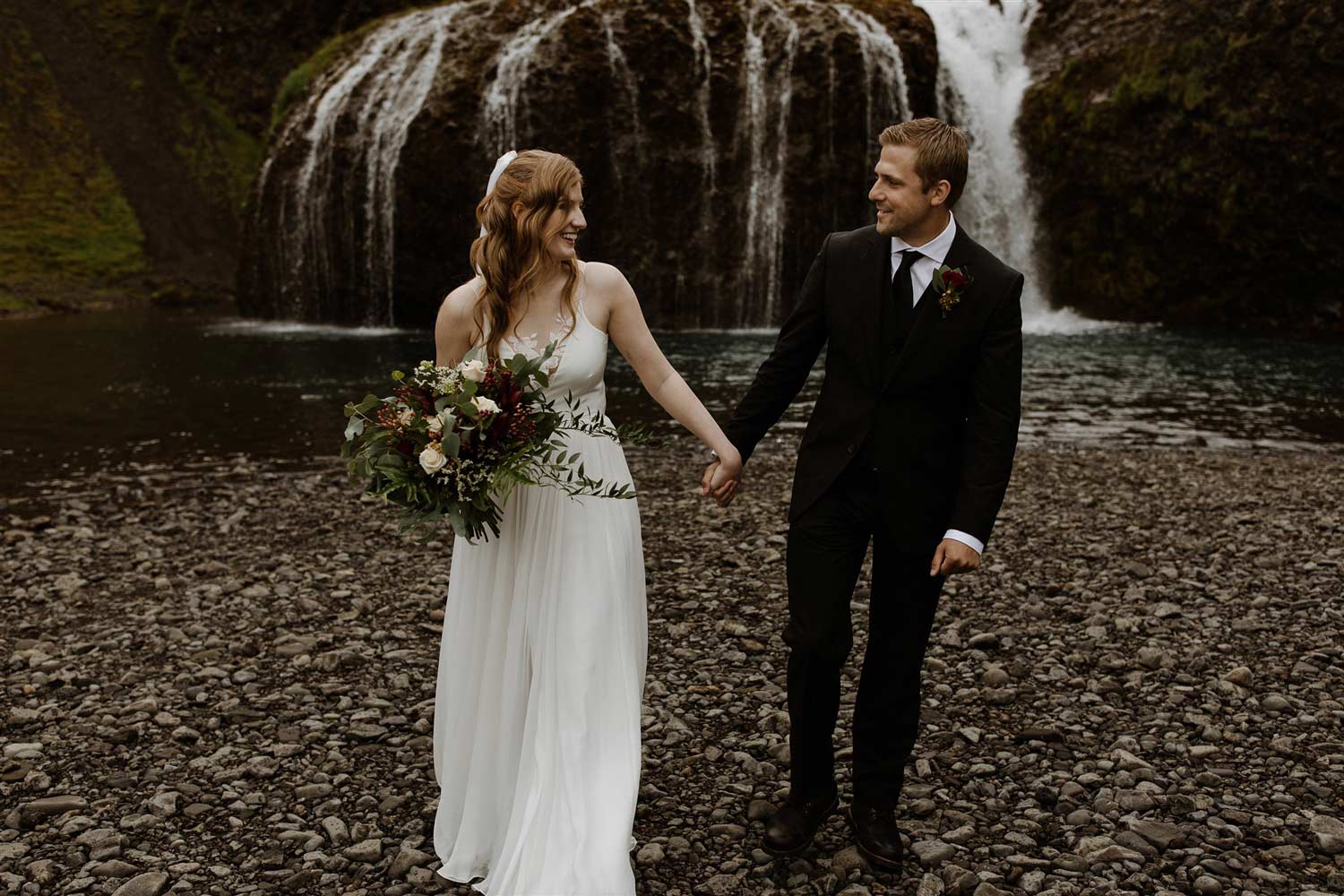 Megan and Dan got married in Iceland last Summer.
Waterfall wedding in Iceland, a dream come true! This ceremony was placed beside a beautiful waterfall on a cloudy and partly rainy day, with a group of close friends and family. Before heading out on a photo-shoot the group reenergised with barbecued Icelandic hotdogs. The day ended with a reception placed in Vík.  
Styrmir and Heiðdís did a great job with their photos leaving them with awesome memories from their big day.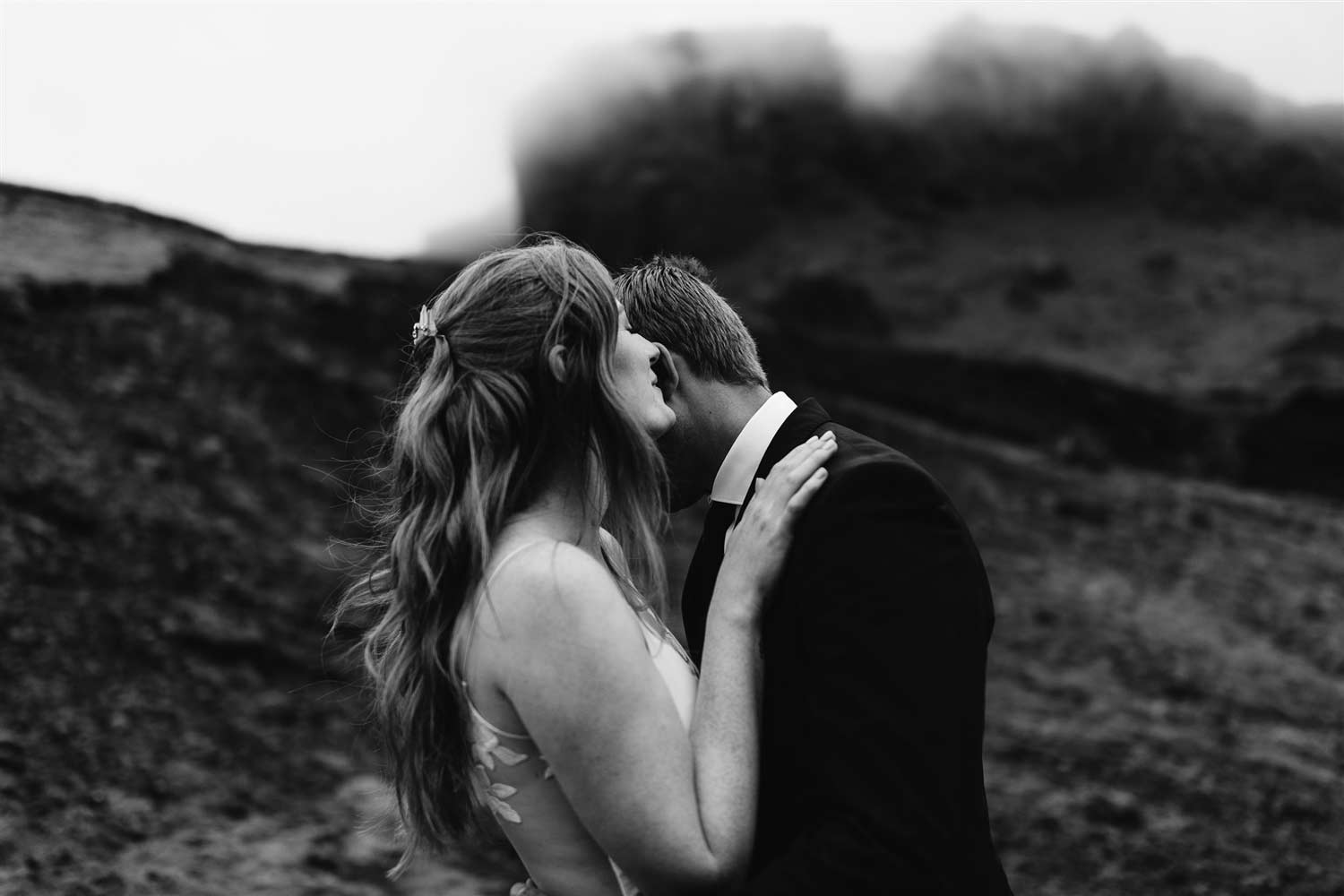 We asked Megan and Dan some questions to get a better idea of how they enjoyed their wedding and trip to Iceland.
Why would you recommend Iceland as a destination for weddings?
Iceland offers a unique destination for a wedding, the varying landscapes, weather and traditions ensure your day will be one of a kind!
What was the best thing about your trip to Iceland?
Our favorite part of our trip was our wedding day! We especially enjoyed our ceremony; it was so unique and tailored to us as a couple. We especially loved that our guests took part in the ceremony and they all had a great time experiencing a traditional heathen wedding!
Do you have a favorite place that you visited?
Our favorite place was Southern Iceland between the towns of Vik and Höfn . The black sand beach, waterfalls and glaciers were all an unforgettable experience and we would highly recommend these areas to visit!
We wouldn't change a thing!
Was getting married in Iceland somehow different from what you expected?
We are both pretty laid back and went through the process with an open mind. We knew that having a wedding somewhere we had never been before could mean that certain aspects were out of our control but tried to be prepared for anything. As it turned out everything went perfect on the wedding day and we wouldn't change a thing!
Do you have any planning tips for those who would like to get married in Iceland?
 Planning far in advance is important for both you and your guests; be sure to stay in contact with your guests and help them with their trips if needed! The location alone will make your wedding unforgettable and you won't regret getting married in Iceland!
Why would you say having a planner is important?
 Yes, absolutely! I can't imagine planning the wedding without Vigdis; she made all of the planning for the wedding and other aspects of our trip so seamless and easy. She was always quick to respond and would look into options that aligned with what we wanted couple. On the wedding day she helped make sure everything went smoothly and I didn't have to worry about anything; it was perfect!
What would you say is a must-do in Iceland?
Going to the Blue Lagoon (which Vigdis help book) with all of our friends and family before the wedding was lots of fun! It was a great way to relax and allow friends that hadn't met before get to know each other.
Plan your waterfall wedding in Iceland with our help!
Please
contact
us for more information on weddings in Iceland.
We look forward to hearing from you!
LET´S PLAN YOUR WEDDING TOGETHER!