South Iceland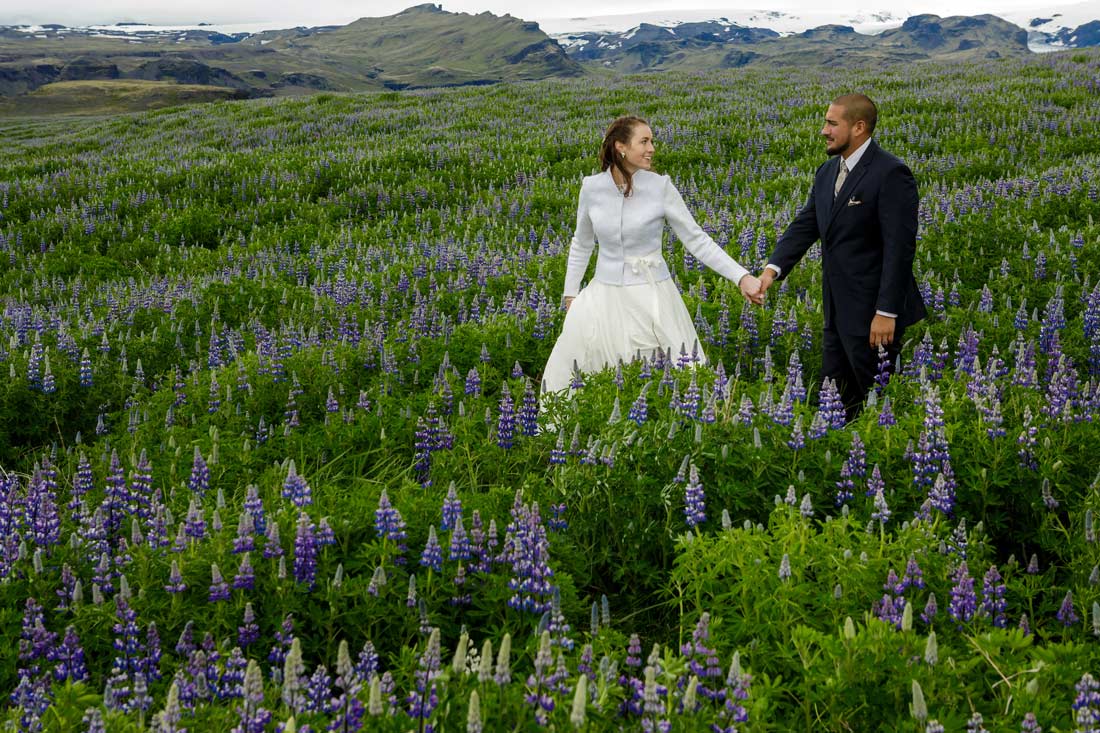 Destination wedding in Iceland
Destination wedding in Iceland a dream come true for Starley and Jesse! They decided to pick the South Coast as their destination. Luxwedding helped them plan their whole stay in Iceland. Starley and Jesse are a adventures couple!  Subsequently, we designed their trip going around the island with a few different activities along the way.
Without a doubt, we recommend hiring a professional photographer and videographer. Bragi and Eiríkur definitely captured those great wedding moments.
We asked them a few questions about their wedding and stay in Iceland.
Why would you recommend Iceland as a destination for weddings?
Iceland's landscape is absolutely gorgeous and makes the perfect backdrop for a beautiful ceremony, photoshoot and videos! Everyone we met in Iceland was so nice and helpful. Getting married in Iceland is the best decision you will ever make!
What was the best thing about your trip to Iceland?
Getting married in Iceland was the best part of our trip! What a wonderful start for our marriage, exploring Iceland together. We especially enjoyed driving around the entire ring road and taking in all the beautiful landscapes.
Do you have a favorite place that you visited?
It's so hard to pick a favorite since all of Iceland is so amazing! The most memorable is where we had our wedding ceremony and photo shoot locations afterward. It is impressive how many different landscapes you can see in an afternoon. For example a waterfall, cave, cliff, moss, and lupine fields!
 "It was perfect"
Was getting married in Iceland somehow different from what you expected?
It was everything we wanted and more. Luckily the weather turned out beautifully on our wedding day. The best surprise was all the congratulations we received from the people we encountered during our photoshoot. Nice of people to be excited for us!
Do you have any planning tips for those who would like to get married in Iceland?
First, hire Luxwedding Iceland to plan your wedding. Above all Vigdis is so helpful and eliminated any stress we had with planning our wedding in Iceland. She handled everything for us for our wedding day and it was perfect. Whether you decide to bring along family and friends or elope together, Vigdis will make your day absolutely perfect. We opted to elope and it was the best decision for us. For the brides, be sure to wear some leggings under your dress and good walking shoes. As we hiked a lot for our photoshoot and I was so happy to have warm leggings and comfy boots!
"Wedding planner eliminates all your stress"
Why would you say having a planner is important?
A wedding planner eliminates all your stress! Deciding to get married in Iceland was easy, but trying to plan an entire wedding can get complicated and overwhelming quickly. Vigdis/Luxwedding Iceland swooped in and made the whole planning process seamless and stress-free. Our beautiful wedding day was the result of her hard work in the planning process. Firstly she listened to our vision for the wedding day and helped guide us to the right decisions. Secondly she had vendors lined up for us to meet our needs. Thirdly she helped us select our ceremony location and photoshoot locations.  Finally she also helped us plan our whole two week trip around Iceland. Last but not least she booked our hotels, activities, and recommended places to visit. We wouldn't have known about half the amazing places we saw if it wasn't for her helpful advice. If you're planning on getting married in Iceland, get in touch with Vigdis/Luxwedding Iceland!
What would you say is a must-do in Iceland?
Everything! Explore as much as possible. You can't go wrong with any decision you make there. Go to the Blue Lagoon, see the glaciers, venture into a cave, go whale watching, ride an Icelandic horse, and see all the waterfalls. When driving the ring road, don't be afraid to stop and explore. There is so much to see and do in Iceland. Everything we did was amazing!
Are you interested in a destination wedding in Iceland?
Please
contact us
for more information on weddings in Iceland.
We look forward to hearing from you!
LET´S PLAN YOUR WEDDING TOGETHER!