Þingvellir wedding in Iceland
Þingvellir wedding in Iceland! Undoubtedly a magical place!  That is where Rob and Lauren decided to have their wedding ceremony. They gathered a group of close friends and family, 120 people to the land of fire and ice!  Þingvellir national park  (Thingvellir) is a site of historical, cultural, and geological significance. The park lies in a rift valley that marks the crest of the Mid-Atlantic Ridge and the boundary between the North American and Eurasian Tectonic Plates. Lake Þingvallavatn lies in the park, the largest natural lake in Iceland. The Icelandic parliament was founded in Þingvellir in 930AD.   The park is listed on UNESCO world heritage site. After the ceremony, it was time for a big wedding party downtown Reykjavik! What a great day we had with this group!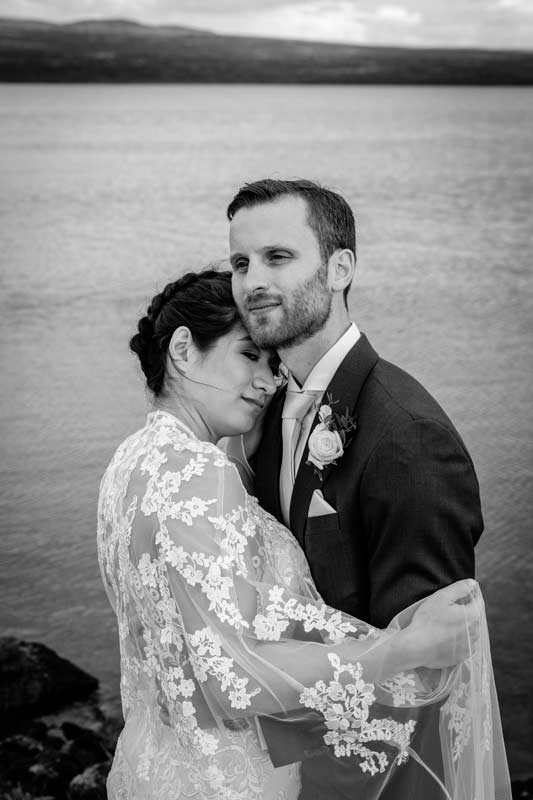 We asked Rob and Lauren some questions to get a better idea of how they enjoyed their wedding and trip to Iceland
Why would you recommend Iceland as a destination for weddings?
When we were deciding on a place for our destination wedding, we started by mainly looking for somewhere that was easily accessible from North America and Europe, since that would be where most of our guests would be traveling. We also needed someplace with good infrastructure (enough hotel, restaurant, transportation, etc) a place with a lot of options for activities for people to do on the other days. Lastly, we wanted to choose somewhere that represented us as a couple: we love nature, we love adventure, we love to be active, and we love to experience new things. Iceland is all of these things!!
What was the best thing about your trip to Iceland?
Of course, seeing all of our total 120 friends and family in one location at one time was impressive! But as our wedding was on the summer solstice, the midnight sun was definitely a highlight. It was such a unique experience that we and our guests still talk about.
Do you have a favorite place that you visited?
Of all the amazing scenery to see, our favorite place will always be in the spot in Þingvellir National Park where we had our wedding ceremony.
"Iceland is all of these things"
Was getting married in Iceland somehow different from what you expected?
The pictures do not do it justice! Both the city of Reykjavik and the parks alike are clean and well-preserved. The air is fresh, the buildings have so much charm and character, the food is delicious. We of course did months and months of research on all of these things, but all the literature could not have prepared us for the natural beauty of the country.
Do you have any planning tips for those who would like to get married in Iceland?
A key component was to be as decisive as possible! There are thousands of beautiful options when it comes to venue, hotels, decorations, attire, but the most important thing to remember is that the day is about you and your partner. Have faith that all the other details will come together!
"natural beauty"
Why would you say having a planner is important?
For us, this was absolutely essential!!! Having a wedding planner – and particularly one as fantastic as Vigdís – put our minds completely at ease and allowed us to entirely focus on the day. We don't speak the language and we had never stepped foot in the country before. We needed someone that would be our eyes and ears on the ground, to be able to recommend and liaise with vendors, and could help us with every detail.
What would you say is a must-do in Iceland?
We really enjoyed both the hot springs and riding Icelandic ponies through a volcanic field. Unfortunately, we only stayed on the western half of the island, so ultimately we will need to come back to explore more!!
Are you interested in Þingvellir wedding in Iceland?
Please contact us for more information on weddings in Iceland!
We look forward to hearing from you!
LET´S PLAN YOUR WEDDING TOGETHER!